Services
LGBTIQ+ support
VincentCare welcomes people who are lesbian, gay, bisexual, trans, intersex, queer and gender diverse.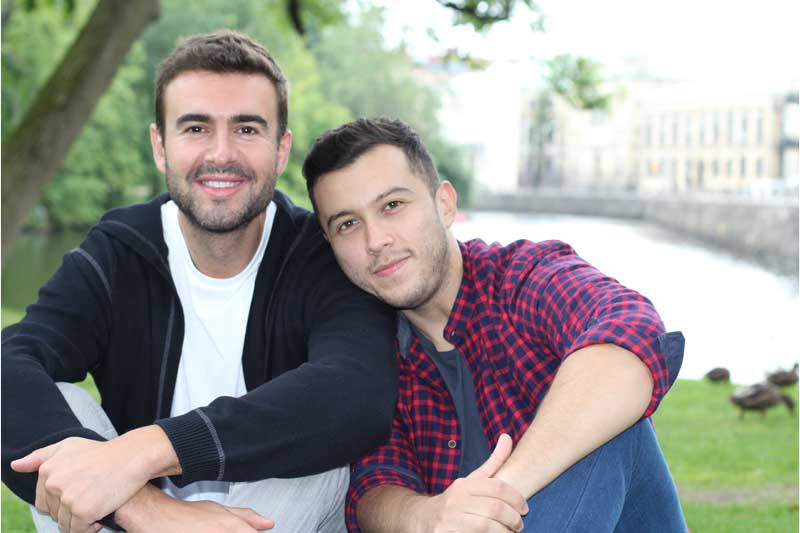 VincentCare offers caring and tailored services that are inclusive of LGBTIQ+ people and which embrace diversity. Whatever your gender or sexual preferences, you will receive safe and respectful quality care. We are committed to working with you to understand your diverse needs and strengths.
Our services
VincentCare is a specialist accommodation and homelessness support service for people who are experiencing homelessness or at risk of becoming homeless.
We can support you with:
Finding crisis accommodation
Working towards sustainable housing
Referral to other LGBTIQ-friendly services
Information about additional supports or peer groups
Addressing mental health, alcohol or other drug issues, general health or family violence.
Community drop-in services:
Breakfast
Showers and laundry
Housing support
General healthcare
Mental health services
Drug and alcohol counselling
Support for financial hardship
Education and training opportunities
Referrals
What you might be experiencing
We understand that our LGBTIQ+ clients may be facing additional challenges. You are not alone in your struggle. LGBTIQ+ people are often over-represented in the homeless population. We're here to help you.
Some common struggles:
Personal crises requiring immediate support
Trauma from various negative life experiences or events
Anxiety, depression or other mental ill health
Family violence or other forms of violence and abuse
Stigma, discrimination or rejection by family, peers or others
Substance abuse – issues with alcohol or drugs
Thoughts of self-harm or feelings of suicide
Concerns about how you will be treated by service providers
Not knowing how to broach the subject of your gender or sexuality with service providers
If you are experiencing any of these, we can help. The right mix of support and services will be found to support you.
Celebrating people in all their diversity
VincentCare provides services that are respectful, inclusive and tailored to individual needs. Our staff are well-informed and sensitive to the lived experience of LGBTIQ+ people, and they understand the complexities and challenges LGBTIQ+ people face when accessing services.
We recognise that our LGBTIQ+ clients might need different supports to our other clients. A 'treat everyone the same' approach sounds nice, but doesn't always work. We will work with you to find an approach that fits.
– Fiona Pole, Case Manager working with LGBTIQ+ clients.
What you can expect from our staff:
Personalised care to address your accommodation needs and wrap-around supports
Understanding that each individual and situation is unique
Recognition of the challenges you may be facing as a person who is LGBTIQ+
Respectful support that maintains your dignity and personal autonomy
Optional open discussion about gender identification or sexual orientation, including preferences around pronouns and other language
Connection or referral to other care providers or services that are LGBTIQ+ friendly.