Our Board and Management
VincentCare's Board of Directors and Management team
Board of Directors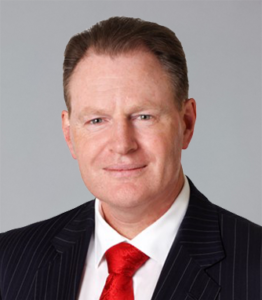 Gerry Gogan | Board Chair
MBA, Grad Dip (ILM), Dipp App Sc, Dipp Acc, GAICD
---
Gerry established his skills from almost twenty years in the military specialising in Major acquisition projects and logistics. Since then he has performed Project Management roles in the private sector with such organisations as BHP Billiton and Linfox, and with the public sector with the Victorian State Government Departments of Justice, Transport, Sustainability and Environment.
He has had extensive experience managing Government procurement activities, and has been involved with successful Government grant submissions such as EPICS and reviewing the Victorian Emergency Management NDRRA grant submissions.
He is currently serving as a Board Member and Director of Woodleigh School, and on the John Paul College School Board.
Gerry joined the VincentCare Board in April 2019.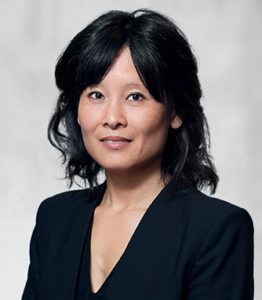 Anita Chow | Deputy Board Chair
Bachelor of Commerce (Hons.) and Science – The University of Melbourne, CPA
---
Anita has over 15 years of corporate finance experience working with private and public companies across a number of industries in Melbourne, London and Hong Kong. She has had direct exposure to strategy development, financial reporting and budgeting and M&A including due diligence, funding, valuation and transaction structuring.
She is currently a Director – Finance & Investor Relations at Ansell Limited in Melbourne. Prior to this, she worked as a Director within the Deals Advisory business at PwC in Melbourne. She has also worked within the investment banking division at UBS and Rothschild, and spent time at Level 3 Communications (now CenturyLink) as the EMEA Commercial Finance Director.
Anita joined the VincentCare Board in April 2019.
Brendan Foley
Bachelor of Business (Accounting), Graduate Diploma Information Systems, CPA, LSS BB

---
Brendan is State Treasurer of St. Vincent de Paul Society Victoria Inc. – the parent of VincentCare Victoria.
Brendan's career started in chartered accounting but quickly moved to the manufacturing sector where he gained great experience across the aluminium, petrochemical, metals manufacturing and glass packaging industries.
Brendan has held a wide range of senior executive positions within financial, commercial and IT operations across the manufacturing sector, including roles as CFO Australia, IT Security Manager Global, Lean Six Sigma Black Belt and Director of Business Improvement Asia Pacific.
Brendan has extensive overseas business experience, having worked in sixteen countries across Europe, Asia, the USA and China, where he directed the implementation of large scale business improvement and IT development projects.
Marcia O'Neill
Bachelor of Business (Accounting), Master of Business (Corporate Governance)

---
Marcia is an experienced Director and Board Chair with a demonstrated history of working in the health care and professional service industry.
Skilled in Governance, Strategic Planning, Risk Management, Budgeting, Government and Media Relations she has a strong business development background.
---
David was the Executive Director of Victorian Automobile Chamber of Commerce for 17 years and retired from this positon in 2014.
David has an extensive background in life insurance, previously appointed Group Company Secretary with Norwich Union Financial Services Limited and Deputy General Manager of Lifescreen Australia (a subsidiary of Norwich Group). David also was appointed Executive Director of the Life Insurance Federation of Australia, the representative body for all the life insurance companies operating in Australia.
David has been involved in various Boards including the Board of Australian Overseas Foundation Inc and Metropolitan Fire & Emergency Services Board.
David was also awarded the Order of Australia Medal in 2005.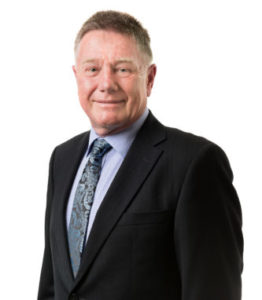 Michael Quinn
---
Michael is currently the Deputy State President of St Vincent de Paul Victoria.
Michael established the East Timor Scholarship Fund – funds are distributed by Australian Salesian Mission Overseas Aid Fund. He is also President of the Parish Council at St Judes Parish in Langwarrin and a member of the Finance Committee.
Michael has been involved in establishing and managing several businesses over the past 35 years.
Board Committee Members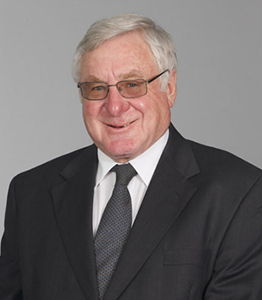 Maurice Joyce
BEc (Hons); MEc
---
Maurice has a background in economics and finance in the manufacturing and mining industries.
He worked at the World Bank in Washington DC and held management positions with Rio Tinto in Australia and internationally. He was also a Commissioner at the Commonwealth Government's Productivity Commission.
Maurice is President of the Ringwood Region of the Society.
Maurice is Chair of the Investment Committee.
Senior Leadership Team
Chief Executive Officer: Quinn Pawson
Acting Chief Financial Officer: Darren Spooner
General Manager – Homelessness Services: Paul Turton
General Manager – Housing: Stephanie Fennell
Acting General Manager – Marketised Services: Malcolm Shimmins
General Manager – People, Culture and Communications: Mark Jackson
General Manager – Service Quality and Innovation: Cecilia Hemana
Executive Assistant to CEO: Lyndall Willis
Click here to read a full copy of the VincentCare Victoria Governance Charter