Services
Ozanam House accommodation and Homelessness Resource Centre
Providing flexible accommodation options as well as health and wellbeing services in North Melbourne to people experiencing homelessness.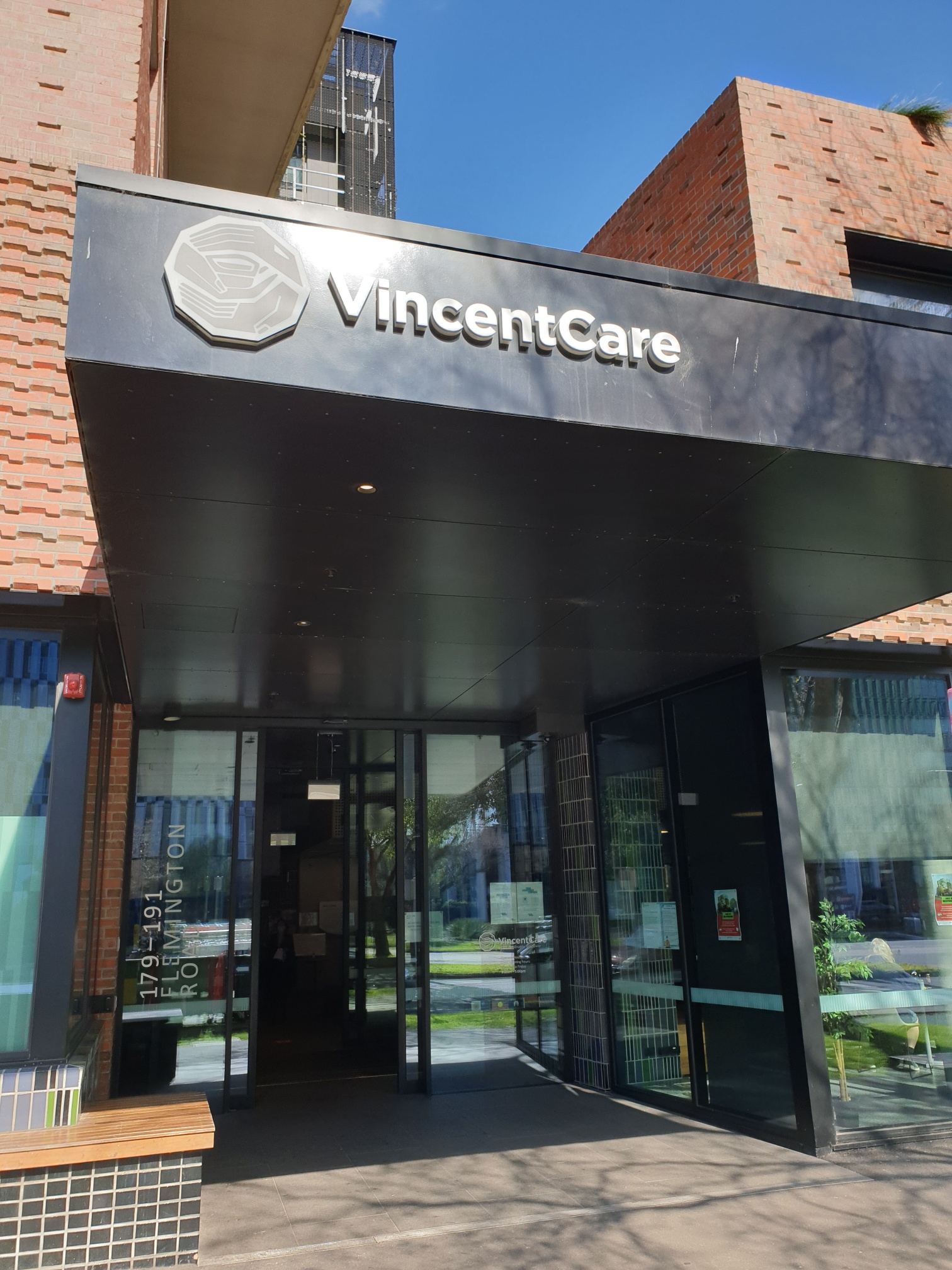 ---
VincentCare's new Ozanam House in North Melbourne is a world-class, modern and safe location where people experiencing homelessness are given every opportunity to access housing, health and social support services relevant to their individual needs.

Accommodation
Ozanam House has flexible accommodation options for crisis, extended supported accommodation and Independent Living Units for over 55s with an emphasis on privacy, hygiene and security. All include separate bathroom facilities, and some will include separate kitchenettes allowing for privacy and self-sufficiency. The new facility includes a communal garden and living areas, a communal dining room, and supports stability and confidence as residents work towards regaining control of their living situations.
Crisis Supported Accommodation
Extended Stay Accommodation
Applications
To apply for Crisis Accommodation, contact your local Access Point service on 1800 825 955 and ask for a referral to Ozanam House Crisis Accommodation.
Homelessness Resource Centre
The Homelessness Resource Centre is a purpose-built homeless hub with an incorporated health clinic and support services for people aged 18 years and over. The team of staff, volunteers and peer support workers provide safe and supportive health and wellbeing programs. They can help you in accessing the centre and its services.
Health services
Victoria's only homelessness-specific dentistry clinic
Denture clinic
GP clinic
Nurses clinic
Occupational therapist
Podiatry
Optometry clinic
Dietetics
Acupuncture clinic
Appointments are available Monday to Friday, 9.30am-11.30am.
To make an appointment call the Health Receptionist on 03 8327 7400.
Social supports and services
Initial assessment and planning (Housing)
Social workers for older community members
Women's programs
Intensive Case Management
Initiatives for Culturally and Linguistically Diverse (CALD) peoples
Client consultation forums
Advocacy, information and referral to other community services
O Café
A self-serve breakfast from 8am-10am, as well as time to charge your phone, connect with others or speak with staff. From 10.30am-1pm, sit and order a free barista-made coffee and find out about the Client Volunteer Program.
IT Hub
Use computers to stay connected to family and friends, create resumes, manage online accounts and participate in IT training courses.
Safe spaces
A women's lounge and LGBTIQ lounge as well as a sacred space for those wishing to partake in prayer or reflection.
Recreation room
A chill-out space with couches, pool table, TV and books. Activities including music programs, art workshops and film clubs are also found in this area.
Showers
A male, female and unisex bathroom with showers including towels and toiletries.
Laundry
A laundry with free washers and dryers.
---
Our Partners
VincentCare would like to acknowledge our major funding partners generously supported the Ozanam House redevelopment.
---
Read more about Ozanam House