Latest news
Connecting people to a better life
VincentCare ICT Manager, Raphael Di Francesco explains how a visit to a high-tech hotel in Portugal while on holidays inspired the technology in the new Ozanam House redevelopment.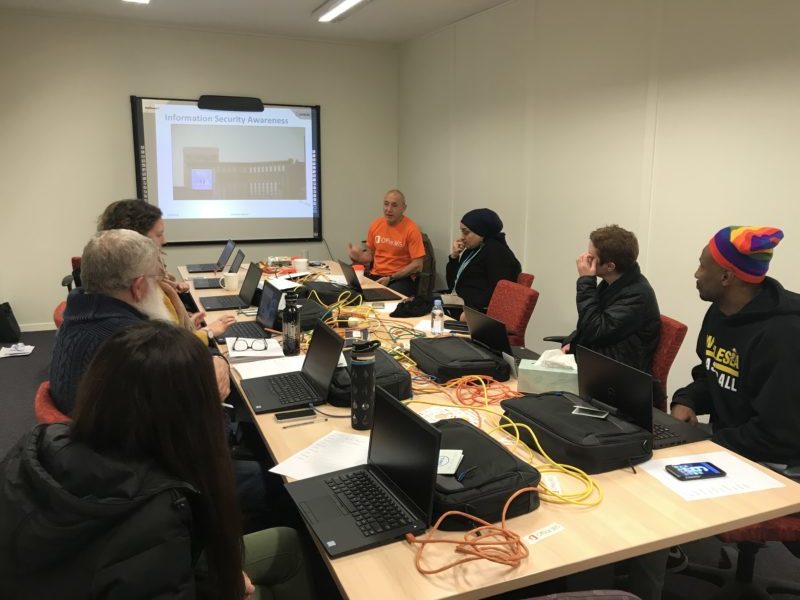 23 October 2018
Raphael Di Francesco has spent his life immersed in technology. His curious mind always has him lifting the lid on the latest gadget, system or infrastructure offering. But it was a high-tech hotel in Portugal he visited a couple of years ago that inspired him to pull it all together to ensure people could feel safe, comfortable and ready to step out into the world again.
"In some ways the people we work with are like travellers," Raphael said of VincentCare clients. "They have no permanent address for a time; sometimes that time can span decades. And there is more, our clients are experiencing complex issues and are often in crisis."
The high-tech hotel Raphael visited had everything connected and guests controlled everything from their mobile phones. "You could change the mood of your room. You could program your shower, you could book appointments and ask questions of staff."
For most, such lofty digital technology goals would seem out-of-place with the concept of accommodation for the homeless, but with this inspiration in mind, Raphael spoke to staff on the frontline of recovery support about their hopes and dreams for clients. He wanted to move away from a list of standard tech requirements and get into the headspace of client-focused needs.
"I wanted the new building to connect people to the world. We wanted them to have access to resources, services and appointments through the technology that can help them take back control of their lives. We want them to reconnect with their families and friends, or to make and keep new connections.
"Clients at the new accommodation hub and resource centre will have access to their rooms, to secure lockers and their digital possessions (scanned copies of their personal documents, including birth certificates) through a key card or passcode – much like one you would use at a hotel. They will be able to recharge their devices, plug into other technology and receive technology training. Importantly, they will be safe doing it."
Each of the 134 rooms in the new development will have a screen with different connectors for personal technology and some WiFi access. There will be entertainment zones and there will be quiet zones, all comfort controlled via EnergyAustralia's smart technology. Of course, there will be strong security across the floors of the building and staff can close and open zones as required. Video surveillance will provide strong but discreet coverage – "safe but not invasive."
There is more digital technology behind the scenes too. VincentCare's $1m investment in Single Client Record (SCR) – a ground-breaking information management system development for the homelessness sector – ensures better client services and coordination throughout the building, and across all services.
Staff will be able to access SCR anywhere, anytime, from any approved device. This project, which Raphael describes as "visionary" was the one that originally attracted him to his role at VincentCare.
The launch of SCR coincided with VincentCare's new mobility strategy, which rolled out new software and hardware to allow staff to be with clients across the new development or undertaking assertive outreach. This personal technology might also double as duress alarms or personal alarms, as Raphael and his team move into the final stages of his discussions with staff around the implantation plan for the new building. The rollout of all of these complementary and innovative technologies continues to be subject to discussion, testing and strategic implementation.
"In Portugal, the hotel did everything for the comfort of tourists. In our new facility, we are delivering an even better service as we have the accommodation and the concept of health care and social support added as well."
VincentCare is lucky to have visionary staff such as Raphael, contributing to the foundations of our new facilities and services. He and his team continue to work on bringing it all together with the promise that the technology will be "all plugged in and ready to go" from day one when the redevelopment opens in March 2019. They are dedicated to ensuring that staff and clients will have a seamless experience that will continue to improve over time and grow with the changing digital landscape.