Client stories
George's story: Health, the whole picture
George has had it all - cars, houses, a business … and through bad luck, and a failed marriage, George also lost it all.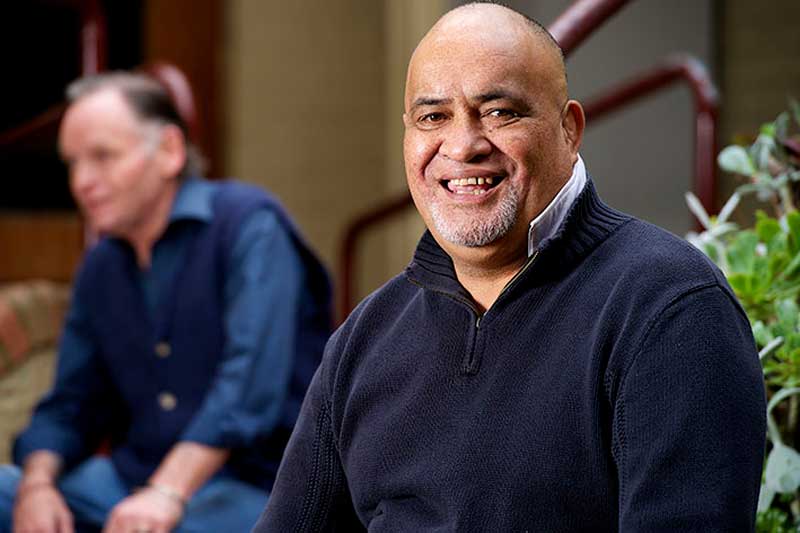 20 January 2019
When he separated from his wife, he was left with a plastic carry bag of clothes. "That was my first and only marriage and that led me into homelessness."
George would have lost his teeth and other aspects of his health as well, if not for the health platform available at VincentCare's Inner Melbourne Community Hub.
VincentCare was able to provide a range of service unique to George's personal health care needs. Vital services that clients will continue to receive, in brand new facilities, from the new Ozanam Homeless Hub and Resource Centre.
"So far, I've had my dental care taken care of and that's been life changing. For years, I struggled to eat and had chronic earaches and balance problems. All that got fixed up the first year that I started coming here."
He has also been a regular user of the visiting GP and psychologist, and believes that he would 'be in a wooden box' if it wasn't for Duncan the GP, and Frank the psychologist.
Homeless clients such as George benefit from access to tailored services, and the case managed support to acknowledge and advocate for their health as a priority. Many clients come to VincentCare with multiple, complex needs impacting their personal security, physical health and mental wellbeing. Access to health services and mental health care can be transformative and even life-saving. "I was suicidal, I had nothing to live for, and Frank and Duncan gave me back my life."
George acknowledges the role that physician Duncan has played in 'fixing a lot of his problems'. This has included helping George to move up the waiting list for a surgery to correct the C4 and C6 discs in his neck, and to his shoulder.
"I've been waiting since 2012 for this. Both discs have severely deteriorated causing me a lot of nerve pain, but it will be fixed soon and I have Duncan and the nurses to thank for that."
George could not be happier with the help he's received from VincentCare. Without family in Melbourne, he relies heavily on the nurses to assist in his medical care and decision making regarding his health. "The nurses are like my carers. They are like family… they have my best interests at heart and know what to do."
When George was asked how he felt towards his medical care team, he struggled to find the right words, eventually saying, "They've been supportive of me since the start, and I just want to thank them from the bottom of my heart; for giving me my life and health back, for getting my mind at peace, and just for caring."
He went on to say he now has a roof over his head, a nice bed to go back to, musical instruments to play, and songs in his heart. "The reason I have all this is because of VincentCare. Without them, I'd have nothing."
Homelessness can happen to anyone